Only a few rules here at Fire Drills/The Fire Note for an album to be in our Top 50:
The album was released in 2008.
We had to review it here or at the mother ship The Fire Note.

After all the staff voted and the results were tallied we officially present Fire Drills/The Fire Note Top 50 of 2008: 50 to 41 [Day 1] - Happy Holidays!
#50
Pretty & Nice
Get Young
Hardly Art Records [2008]
Based on the single "Tora Tora Tora" alone this Boston's bands sophomore record belongs in the Top 50.
Get Young
is only 30 minutes long and contains ten bouncy Devo like tracks that are smart, catchy and gizotastic!
Pretty & Nice Review [10/20/08] @ The Fire Note
#49
Boston Spaceships
Brown Submarine
GBV Inc. Records [2008]
Mr. Pollard has a brand new band and this time out he brings along Chris Slusarenko (Takeovers, GBV) and John Moen (Decemberists, Elliott Smith) for the creative output. The group already has another record coming out next February and it looks like the Boston Spaceships could be a bit more permanent with their style and swagger of great lighthearted Brit pop-punk.
Brown Submarine
feels fresh and alive with a GBV energy which lands it in the Top 50.
Boston Spaceships Review [9/16/08] @ The Fire Note
#48
Julie Ocean
Long Gone And Nearly There
Transit Of Venus Records [2008]
If you like power pop then you should already know about Julie Ocean. The Washington D.C. quartet has an impressive resume of indie experience which is lead by guitarist/singer JimSpellman of Velocity Girl fame and guitarist/singer Terry Banks of Saturday People, Tree Fort Angst and Glo-Worm. The hooks are where it is at on
Long Gone And Nearly There
and they go along way making this one infectious record after multiple listens.
Julie Ocean Review [5/28/08] @ The Fire Note
#47
Love Is Chemicals
Song Of The Summer Youth Brigade
New Earth Objects [2008]
This San Fran band sort of snuck up on us this year with their straight ahead indie pop.
Song Of The Summer Youth Brigade
ebbs and flows into moments of shoegaze, west coast sun, slow burning rockers and smooth Brit-pop. For all of these reasons and seamless transitions of style puts Love Is Chemicals in our list and kept the record in our player!
Love Is Chemicals Review [8/14/08] @ The Fire Note
#46
Langhorne Slim
Langhorne Slim
Kemado Records [2008]
Langhorne Slim is a great artist that is finally around because he was a casualty of the alt hip label V2 going belly up and the record placed in limbo.Langhorne Slim is now on Kemado Records and his self-titled record released this year turned out to be worth every minute that ticked by. Slim's overall vocal style is very Dylan like and he can tell a story with the best of them, which backed by the solid band The War Eagles his sound and tales are even more vibrant.
Langhorne Slim Review [5/14/08] @ The Fire Note
#45
Sloan
Parallel Play
Yep Roc Records [2008]
Parallel Play
confirms my notion that Sloan is one of the top acts from Canada that should have a huge following everywhere becasue album after ablum they put out a stellar Beatlesque pop that should not be turned away. Now on their ninth record, Sloan proves why they are a career band that releases consistently good albums because the hooks grab you harder each time around and the harmonizing melodies never get old.
Sloan Review [6/9/08] @ The Fire Note
#44
Wolf Parade
At Mount Zoomer
Sub Pop Records [2008]




At Mount Zoomer
delivers a solid batch of jangly indie rock that is not only unique but completely addicting. The interesting thing about Wolf Parade is that since their initial release both primary songwriters Spencer Krug and Dan Boeckner have had great success with their other individual projects (Sunset Rubdown,
Swan
Lake
, Handsome Furs) but they still seem completely on the same page and on direction as they share songwriting duties for
At Mount Zoomer
. This cohesive vibe creates a flow that not only sounds fresh but has more confidence and presence than before.
Wolf Parade Review [7/04/08] @ The Fire Note
#43
The Airborne Toxic Event
The Airborne Toxic Event
Majordomo Records [2008]
The self-titled debut from The Airborne Toxic Event is the complete package for a great record: smart lyrics, catchy hooks, perfect pace and just 10 tracks in 37 minutes. From beginning to end the band surpasses any expectations for their hyped debut and completely lives up to Rolling Stone naming them one of the top 25 MySpace bands in December 2006 and the club frenzy they have been causing in LA over the past year.
The Airborne Toxic Event Review [8/8/08] @ The Fire Note
#42
Jessica Lea Mayfield
With Blasphemy So Heartfelt
Polymer Sounds [2008]
She was named "Vocalist of the Year" in March by The Cleveland Free Times, and has already opened for bands like Lucero, The Black Keys, and The Avett Brothers. She contributed background vocals on The Black Keys latest album
Attack & Release
and had Dan Auerbach of The Black Keys produce this debut record making Jessica Lea Mayfield not only a best new artist but one to keep an eye on for future projects!
Jess
ica Lea Mayfield Review [9/11/08] @ The Fire Note
#41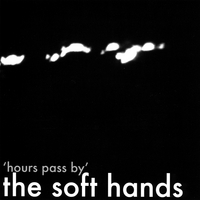 The Soft Hands
Hours Pass By
Fidotrust Records [2008]
The Soft Hands play a sort of angular post punk indie rock that you would never guess would come out of Long Beach.
Hours Pass By
is an album that is based on a traditional underground punk that calls up memories of the Minutemen and Wire while containing a cutting edge style of Camper Van and Spoon. This is a record that we have only been listening to for a month and it gets better with every spin. Maybe with more time it would have placed higher but I candefinitely tell you that The Soft Hands is a band to watch in 2009!
The Soft Hands Review [11/21/08] @ Fire Drills